slide-jobsite
Need convenience on the job site? We'll be there.
slide-festival
Large event? We've got you covered.
slide-outdoor-wedding
Wedding guests need comfort? We're the perfect fit.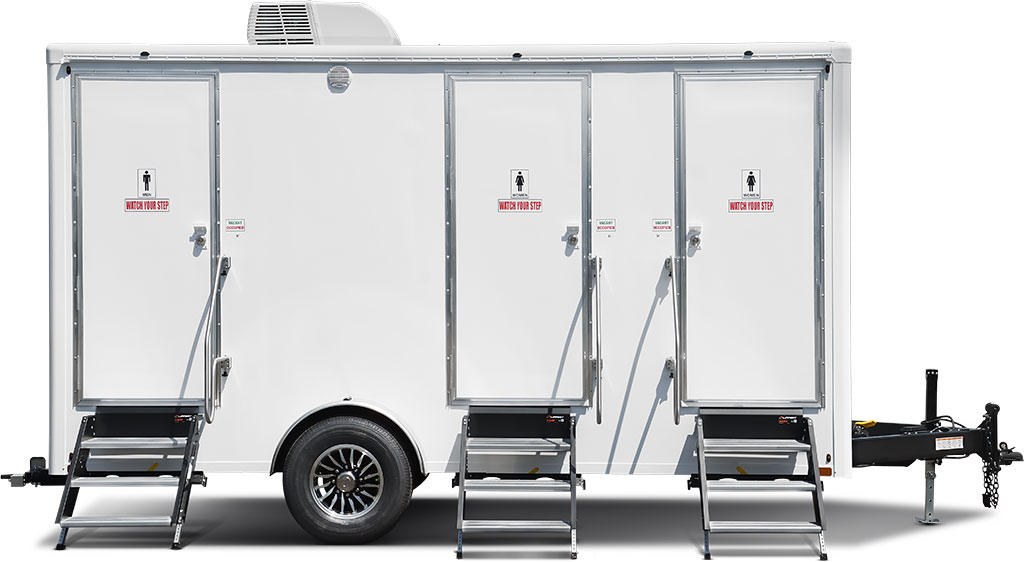 Restroom Trailers
Craftsmanship & quality – Optimus Industries – OI is located in Elkhart, Indiana. The RV capital of the world you say? Yes, but we take a far different approach with our material selections, our quality and our craftsmanship with your mobile restroom trailers. Our team combines for over 40 years experience in portable sanitation and every unit that we build for you goes through extensive inspections, quality tests and checks to help ensure years of durability and performance.
Innovation & design – at OI, design and innovation are major keys to our success. We know it is the details that set us apart and put us ahead of the competition. We strive to design and build mobile restroom trailers that will stand up to the rigors of everyday use, but are also amazingly simple to deliver, maintain and service. From simple to elegant interiors, our over engineered construction to our well laid out floorplans. With years of listening to our customers we are sure we will have a model that will exceed your expectations.
Value & focus – mobile restroom trailers are our sole focus at OI. We do not build cargo trailers, boats, trucks or RV's. We build what you need when you need it. With this sole focus, we can streamline our process in order to pass the savings along to you. We produce our mobile restroom trailers with the highest quality materials and first rate production techniques at a fraction of the cost of our competitors.
Confidence & peace of mind – you can rest assured that with our craftsmanship, quality, innovation, design, value and focus, your investment in OI can be made with confidence and piece of mind. We live, breath and sleep mobile restroom trailers. It is our passion and that passion leads us to concentrate solely on you and your needs.
---
Thank you for taking the time to learn more about us. For questions about our products please contact us.